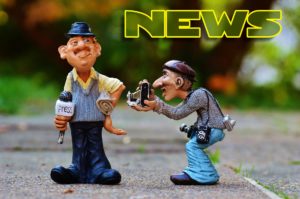 make sure you print, proofread, edit, then repeat.
That's what we heard from Tammy York (LandShark Communications LLC) in her webinar "How to Get Media Coverage for Your Firm (Press Release 101)."
York has a ton of tips on how to make it easy for a reporter, editor, or influencer to work with you, to "make it easy for them to choose you over the other 947 press releases they received this MORNING!"
And, whether you love chimichangas or not, one thing you want to do is to make sure your press release contains everything you want it to contain to get your announcement, event, promotion, or product published. That means no typos, no fancy fonts, no platitudes, and no clichés. It means thoroughly vetting the 6Ws of a press release: who, what, when, where, why, and how.
So whether you are the copywriter or you've hired someone outside the firm to fill that role—be sure you proofread, edit, then repeat—before sending out your press releases.